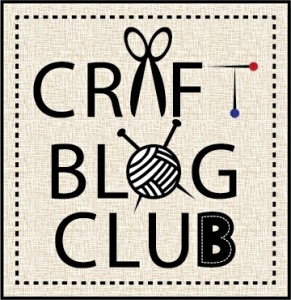 For tonight's #craftblogclub chat we shared our favourite online tutorials. Tutorials are a great way to learn a new skill or for a quick refresh. Below I have listed some of the suggestions from tonight's chat. Here you will find tutorials for crochet, paper crafts, sewing, jewellery making and lots more. I hope you find something that will inspire you to get crafty!
For all things #crochet you MUST visit attic24.typepad.com – Lucy's blog inspired me to learn to hook!
Lucy's blog is so colourful and inspiring. So good to see her popping up in various craft mags now

Also for a weekly dose of craft tutorials check out @craftsonsea #pintorials loads of things to do plus you can link up too!
Here's one of my most popular tutorials – lots of traffic via @Pinterest!

Really my best suggestion would be to go to Pinterest – there are tutorials for EVERYTHING!
I quite like Crafts Tuts Plus crafts.tutsplus.com 
Crafts Unleashed do some good tutorials craftsunleashed.com
And there are some good jewellery tutorials on Flamingo Toes flamingotoes.com
Our latest tutorial shows how to make a wire bead cage – http://www.eightandsixteen.co.uk/2014/07/jewellery-101-diy-wire-bead-cage.html 
My favourite DIY of Erin's so far is these photo coasters: http://www.eightandsixteen.co.uk/2014/07/diy-shabby-chic-photo-coasters.html
I used this tutorial for my first sewing machine make. Simple and clear instructions for an easy cushion cover bit.ly/U1DcB9 
I watched this earlier and am inspired to make a skirt. She makes it look so easy http://www.youtube.com/channel/UCkuJY1dJ6SCWxPcAVvdVpPg
For papercraft I like https://www.youtube.com/user/Claritystamp stamping, gelli plate and brayer techniques
My favorite tutorial is @thezenofmaking on English paper piecing. I'm addicted now! http://www.thezenofmaking.com/2013/08/english-paper-piecing-tutorial-series.html
I still love @MS_Living tutorials they are so simple and inspiring

@EmmaRuthJones also has some ace tutorials on blog!