Emma from @livepeachy is the founder and host of #craftblogclub, a weekly get together on twitter for craft bloggers and craft lovers alike. Each week we have a topic, for example last weeks was 'What makes a good tutorial?' As a beginner I often follow online tutorials. They are a great way to see if I am doing it right! I do love books, magazines and patterns but sometimes I just need to see someone else doing it for me to really get it and understand. I had just finished making some lovely cushions following an online tutorial so I was pleased to have the opportunity to share this great video with others during our weekly #craftblogclub.
A few months back I got my hands on this lovely fabric at a local charity shop. I wasn't sure at first what I was going to make with it but soon decided I was going to attempt cushions.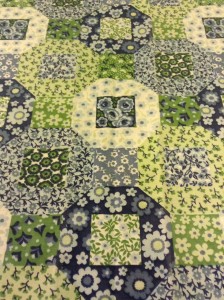 As a beginner I am not ready to battle zips yet, so I found an envelope cushion tutorial online by The Crafty Gemini. I love how clear Vanessa is in this video. Clear instructions with great close up shots. I would recommend the video to any beginner like me. I was really pleased with the finish; I even felt confident enough to add some buttons. It was my first time making a buttonhole on my machine and it was so much easier than I thought. I don't know why I hadn't done it before. I think I will be adding buttons to everything from now on! I used another tutorial for sewing on the buttons. I know this is a simple sewing technique but I wanted to be sure they were secure. I used this video to check out the best technique.

I am really pleased with the final result, so much so that I will give them to my Mum as a Christmas present. It's ok, she isn't online so she won't see them!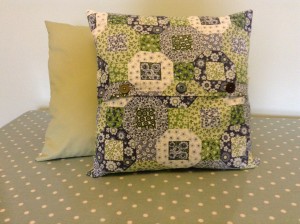 Thanks to #craftblogclub I was able to share this tutorial with others as well as bookmark lots of tutorials that others recommended. For those of you not familiar with #craftblogclub we meet every Tuesday 7-8pm. Make sure you follow @livepeachy to keep up to date with the weekly topic as well as fun crafty challenges. Maybe see you there next week?