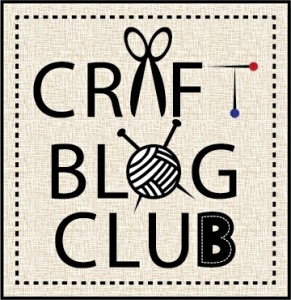 Who's ready for a #craftblogclub challenge?! We are pleased to welcome back the #CraftBlogClub Spring Clean Gift Swap.
The challenge is to create and send a gift to a fellow #CraftBlogClub-ee, using only the materials you currently have stashed away at home.  The idea of this challenge is to use up those materials that have been lying around and to help you have a good clear out.
If you want to take part in the challenge please email Emma missemmaberry@gmail.com and include your name, twitter name, email address and postal address. Please email Emma by 8pm on Tuesday 7th April. I will then email everyone back with the name and address of the person you are making a spring clean gift for. 
The deadline is to post you Spring Clean Gift by 12th May. Make sure you include a note revealing who you are. Feel free to write a blog post about the gift you send and receive. On 19th May our #craftblogclub chat will be a reveal where we talk about our creations and the gift we receive. 
We can't wait to see your wonderful creations, making use of those unused materials. Remember #craftblogclub is every Tuesdays 7-8.30pm GMT, join us for lots of crafty chat, blogging inspiration and fun challenges – Come Join Us!