I had the most wonderful weekend of crafting! I completely took over the lounge and dining room to make a start on all my Christmas crafts. Firstly the new project; if you read my blog Stitch, Sew and Hobbycrafts you will have seen some wonderful fat quarters that I couldn't resist. If I am honest I wasn't sure what size a fat quarter was but I now know they are usually 18 inches by 22 inches. Fat quarters are fantastic for little projects and quilting. I decided to use my fat quarters to make Christmas bunting! I wanted to make sure I made the most of the fat quarters, therefore I spent a lot of time working out the best size for the flags. I went with 6 inches along the top by 6.5 inches from the point to top. This was the size when the flags were cut, so I did lose a little when sewing.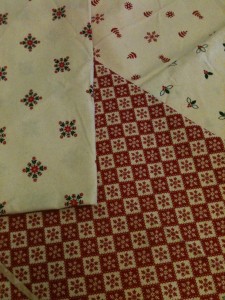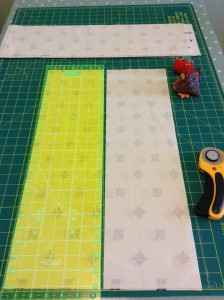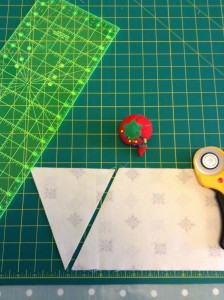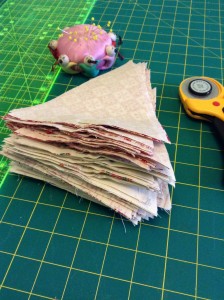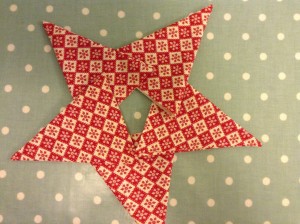 I am really pleased with my cute Christmas bunting. The fabric is just gorgeous with a traditional but very modern look. Once I have added the binding at the top I will post a picture and let you all know where you can buy them! If you can't wait until then send me a tweet @katiegetscrafty or leave me a comment.
For my old (faithful) project I used a template for Christmas sacks that was passed onto me by my Aunty Karen. Karen is a wonderful crafter ,with my sister and I benefiting over the years. When we were little girls we would receive handmade dresses, whilst more recently we were made beautiful Christmas placemats and tablecloths. A firm favourite of both of ours has to be our Christmas sack. They play such a special part on Christmas morning. Three years ago Karen was kind enough to give me the template so I could make one for my goddaughter. It went down a treat and I hope it means as much to her in years to come as it has for my sister and I.
So this weekend I dug out the template and got making!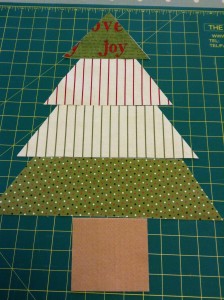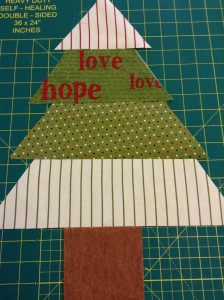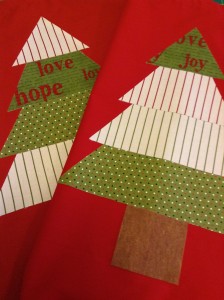 I am still to add the star to the tree and the name of the lucky recipients. I will post a picture once they are finished. I do hope you like the Christmas sacks and the festive bunting. What are you all making for Christmas? I would love to hear all about your Christmas crafts, old and new.