Happy 2016! Hoping you all had a wonderful Christmas and New Year.
Most of you will know I co-host #craftblogclub and this Christmas was our third Secret Santa. This Christmas I was given the lovely Jenniffer Taylor @JenniBobTaylor. I wanted to make Jenni something she would really love and so I had to put my thinking cap on. I know Jenni loves an upcycle project and so I thought I could use this opportunity to make use of some fabric I had left over from a quilt I made. I decided I would make a fabric wreath. Fortunately the fabric was already cut into strips. I purchased the hoops for the wreath from Amazon. I finished off the wreath with a hessian bow. I was really pleased with how it looked and even more thrilled to hear from Jenni that it arrived in one piece and that she loved it too!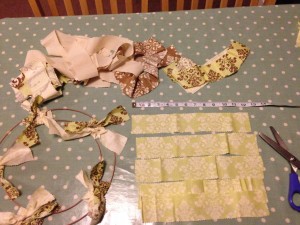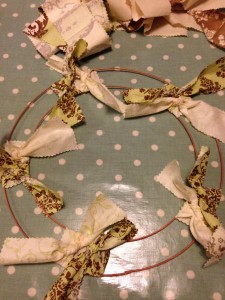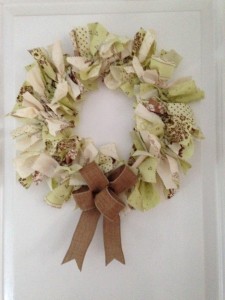 I was the lucky recipient of a gift from @IcySedgwick I received my secret santa gift on 21st December and was rather naughty as I couldn't wait until Christmas day and open my present then! Icy made me some wonderful handmade items of which I love, particularly the crochet snowflakes to hang on my tree.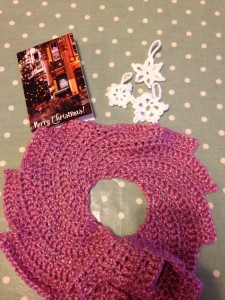 Thank you so much Icy and thank you to everyone that took part in this years Secret Santa. I cant wait to read everyone's posts and see what wonderful gifts were exchanged. Remember to join us for #craftblogclub this Tuesday from 7pm when we will be sharing our Secret Santa makes and gifts. I can't wait!